Meet our team
Formed by professionals specialized in Regulatory Compliance, Good Corporate Governance and Legal Risk
The Legal Compliance team is made up of professionals specialized in Regulatory Compliance, Good Corporate Governance and Social Responsibility. They also have extensive experience in companies from different sectors. All of this allows them to have a strategic vision of connecting operational risks (the sector's own), reputational (brand) risks and legal risks (compliance) throughout the organization.
Consulta el Perfil de Nuestro Equipo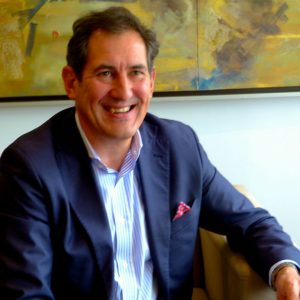 Luis Ávila
Executive Director CCEP-I
"Lack of compliance in organizations occurs below, but it is at the very top where compliance begins. When there is no real leadership in values on the part of the first executives, compliance plans are nothing more than an aesthetic exercise. "Luis Ávila.
A practicing lawyer for over 25 years, he has held positions of legal direction and institutional relations in multinational companies of various industrial, financial and service sectors.
During the last ten years, he has intervened in the implementation and development of compliance programs in the companies where he has worked. He has also been secretary to various boards of directors, which has provided him with important experience in matters relating to good corporate governance and the rules of transparency in the administrative bodies.
Luis is accredited as a Certified Compliance and Ethics Professional International by the Compliance Certification Board (CCB) in the United States and, in addition to being a Master in International Business Law from the University of London, he has an Executive Program in Compliance by Instituto de Empresa, Having participated in several educational programs on Compliance sponsored by the Society of Corporate Compliance and Ethics (SCCE).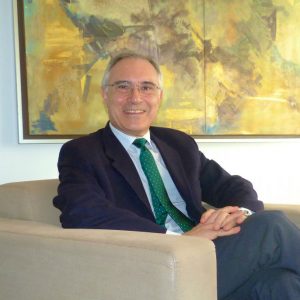 Andrés Molina
Managing Partner
"Good governance and compliance plans will preserve us from the dangers of business ventures." Andrés Molina.
With a strong technical background as a doctor in naval engineering, Andrés has developed most of his professional career as executive director and consultant in different companies and industrial and service sectors, both national and multinational, having a wide experience in implementing plans of Quality, management plans, risk prevention and compliance with sectoral regulations.
Andrés is an active participant in international regulatory committees such as IMO, Lloyd's Register and Bureau Veritas, which gives him an acute vision when analyzing sectoral problems and developing practical and efficient solutions.
Ana Valbuena
Senior Consultant
"Implementing an adequate regulatory compliance program and adopting follow up and control measures is not an option but a necessity." Ana Valbuena.
Lawyer in practice, with extensive experience gained in multidisciplinary offices, Ana is an expert in Civil and Family Law.
The work developed for both individuals and companies, coupled with their experience in courts and their negotiating and empathetic capacity, enable them to provide professional services in an efficient and rigorous manner in any field.
Senior lawyer and head of the Procedural Office for the Santander Group for the last six years, he has expanded his academic training at Instituto de Empresa in Compliance, contributing to complete his versatile profile in the business field.
Olga Guidotti
Senior Consultant
"I believe that precisely in the" medium company "is where the Compliance function is truly a competitive advantage and an essential element to grow with firm foundations. In addition, large companies increasingly demand Compliance programs for companies with which they maintain relationships, have the size they have, so in the long run if a Compliance Program has not been implemented, it will not be possible to contract With them. "Olga Guidotti.
Lawyer in practice since 1986, and Master in Legal Counseling of Companies by the Instituto de Empresa. His training has been continuous since then and in March 2017 he has obtained the Certification of Compliance CESCOM and the accreditation of Internationally Certified Compliance Professional.
In addition, he has been trained as an expert in 'Compliance in Blockchain' at the Blockchain Intelligence Law Institute with the Certificate of the General Council of the Lawyers.
She has always been linked to the world of the company as an internal lawyer and as Secretary on the Boards of Directors in companies in the Construction Materials Trade sector.
He knows in depth the problems of "medium-sized enterprises", those that have ceased to be SMEs but have not yet come to have the character of "Great Company" and are really the ones that form the majority of our business fabric in Spain.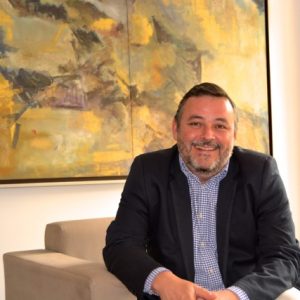 Arturo Ventura
Senior Consultant
"To be recommended with guarantees of efficacy and safety, a preventive activity in terms of regulatory compliance by legal entities, must meet ethical and technical requirements unavoidable." Arturo Ventura.
Specialist in Criminal Law, he combines his extensive experience as a researcher and university professor with his activity as a lawyer of counsel, with orientation towards corporate counseling, particularly in crime prevention in the business field.
Arturo participates for years as speaker in courses and seminaries, national and foreign, and is the author of several works, among which are those oriented to study the phenomenon of corruption in business. Since 2010, it has actively participated in the implementation of compliance programs, with special emphasis on protocols for avoiding criminal risks.
Jorge Domínguez
Senior Consultant
Abogado en ejercicio desde 1983. Amplia experiencia profesional en todos los ámbitos del derecho laboral y en las relaciones con los Representantes Legales de los trabajadores y sindicatos en la negociación de convenios colectivos. Especialista en identificar riesgos laborales dentro de las organizaciones con una visión totalmente práctica.
Ha colaborado activamente como profesor en los cursos de formación para profesionales y Máster para el ejercicio de la abogacía, organizados por la Universidad Carlos III, y por el Ilustre Colegio de Abogados de Madrid. En marzo del 2005, y en representación del despacho, fue distinguido como miembro de la Orden del Imperio Británico, en reconocimiento a la colaboración.
Lawyer in practice since 1983. Extensive professional experience in all areas of labor law and in relations with Legal Representatives of workers and unions in the negotiation of collective agreements. Specialist in identifying occupational risks within organizations with a totally practical vision.
He has actively collaborated as a teacher in the training courses for professionals and Master for the practice of law, organized by the Carlos III University, and by the Madrid Bar Association. In March of 2005, and in representation of the office, he was distinguished like member of the Order of the British Empire, in recognition of the collaboration.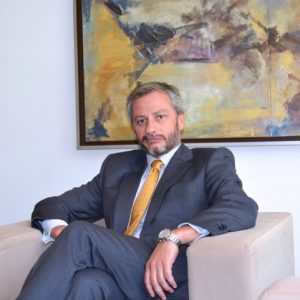 Fernando Marqués
Senior Consultant
"Business ethics, transparency, good corporate governance, regulatory compliance, are not mere means of avoiding sanctions or empty concepts of economic significance, but translate into benefits for the profit and loss account." Fernando Marqués.
Lawyer in practice since 1986 and with 23 years of experience as a lawyer in the Internal Legal Counsel of a banking entity, during the last 7 years Has held positions as Director of Legal Advising and Regulatory Compliance and Secretary of the Board of Directors and Audit Committee , Risks and Compliance. He has also been responsible to the SEPBLAC and President of the Internal Control Body (OIC) on the prevention of money laundering.
Fernando has held the position of Director and Secretary of the Board in different companies, both domestic and foreign.
From his different responsibilities, he has actively participated in the implementation of cultures of regulatory compliance and good governance, in drafting and development of manuals, policies and procedures for the prevention of money laundering and risk management and codes of conduct, as well as in the Implementation of regulatory regulations of financial institutions. He specializes in international trade and business development in risk jurisdictions.
In addition, Fernando is professor of international contracts in the postgraduate MBA and MDCI masters of ESIC Business School. He also teaches training programs at the School of Legal Practice of the Universidad Complutense de Madrid.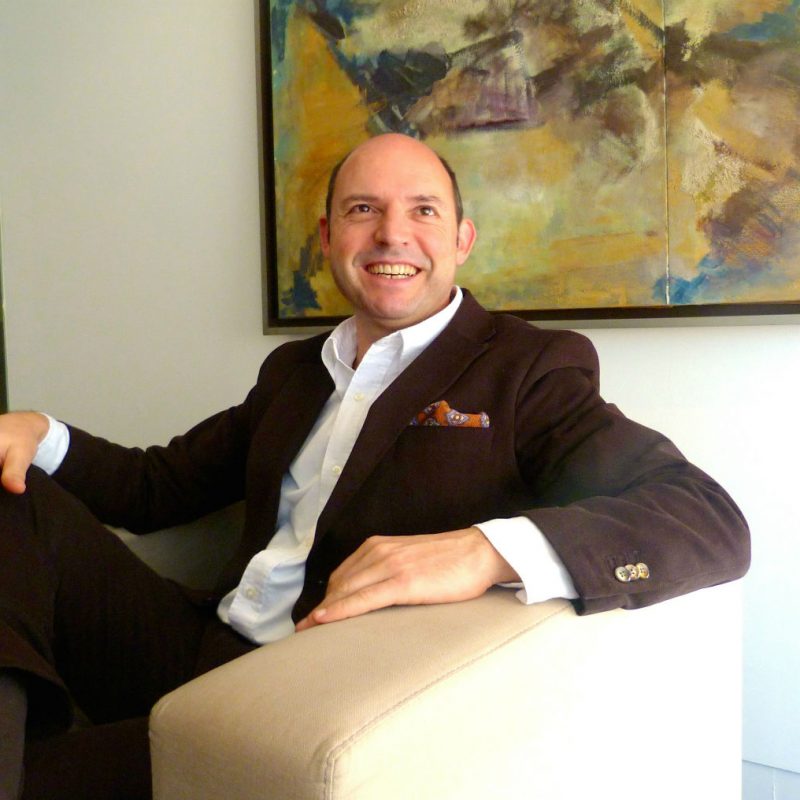 Ángel Rivas
Managing Partner
"... risk yes, but after knowing and assessing the risks." Ángel Rivas.
He has a degree in Law and a Master's degree in Corporate Legal Counseling from the Instituto de Empresa, his extensive professional experience as an expert lawyer in commercial and tax law and secretary of several boards of directors, brings together a deep knowledge of the functioning of the administrative bodies of the companies. Companies and on the mechanisms of their involvement in good corporate governance and corporate social responsibility.
Angel is a regular contributor to various discussion forums and legal and business environments, and an expert in family wealth management, Angel maintains a high vocation for work and commitment to all aspects related to social responsibility, business ethics and transparency In organizations.